Video Gaming and Its Bright Future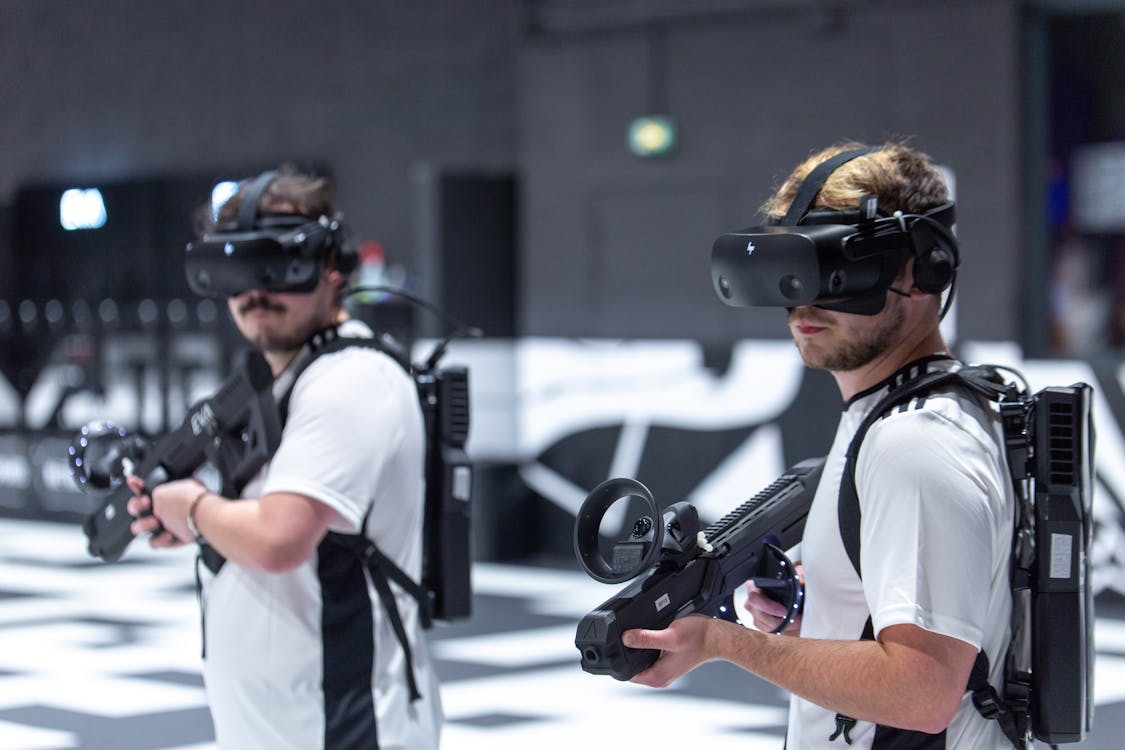 We often like to lament the "good old days", but there is so much of the modern world to love, too. One of these is video gaming, a passion and pastime that has become a global favourite. There is a game of every shape and size imaginable. And gamers only need to spend a few minutes on a platform like Steam to see all the variety.
Video gaming is quickly becoming the most popular pastime around the world. Billions of people enjoy their favourite games on a daily basis, and it's allowed the industry to expand greatly. Today, there are thousands of companies spread throughout the globe that develop, produce, and maintain countless great gaming titles. And this golden era of gaming is only set to grow as more people begin to play. In fact, it's expected that video gaming will one day become the dominant way that most people in the developed world spend their time. For those that have a passion for gaming, this couldn't be more positive news.
Here we will take a look at the current state of video gaming as well as where it's headed. And readers will quickly realise that, in many ways, the video gaming industry is only really just getting started. So, let's explore some of the upcoming innovations that are set to change gaming forever.
1. Artificial Intelligence
Artificial intelligence, more commonly known as "AI", has made profound changes to the world. But it's only been in the last year that AI has really become a point of conversation among the general public. Tools like ChatGPT are examples of where AI is right now as well as where it's heading. But these same technologies are making an appearance in the gaming world. What that means for the player is AI systems that provide an entire new level of depth and complexity.
Enemies in a shooter game, for example, will be that much smarter. And will be able to use feedback from the player to adapt their strategies in battles. This gives them a much keener edge against the player and provides more of a challenge. Artificial intelligence is also being built directly into the engines of video games. With the hope being one day that AI will be able to make more complex decisions using the parameters set by developers.
We are only at the start of the true AI revolution, and it will no doubt change the way we game forever.
2. Virtual Reality
Another technology that has made waves in recent years is virtual reality. VR has been in the works for decades, but only really became well-known in the last 5 years. But it's a journey that many games have been watching carefully. And this is because VR has the potential to add a powerful element of realism to the games that we enjoy.
Instead of sitting at home and looking at a screen, the player is now instead directly in the game. Companies like Meta have poured billions of dollars into research and development of VR technologies. And it means that we are sitting on the horizon of endless potential when it comes to gaming. Virtual reality generally comes in the form of special goggles that connect to a device. And these goggles provide full immersion into any game that the player enjoys. With the rate at which aesthetic technologies are advancing, there's never been a better time to dive into everything that VR has to offer.
The only caveat to these technologies right now is the high asking price. But as they continue to become more popular, so too will the price fall. Soon enough, most gamers will be able to happily afford their own pair of goggles. And then the real gaming fun can begin.
3. The Cloud
The cloud is a term that refers to any internet-based service. For instance, Google Drive is a popular type of cloud storage, because you're storing the info on a computer that's not your own. But we're also beginning to see the gaming industry adopt these technologies. Allowing players to enjoy their favourite games on computers that are not actually theirs.
Companies like Google and Sony have been working hard to allow gamers to play games through the internet. And this opens up a world of possibilities. Because it means that a player may be able to play a game that doesn't necessarily work on their hardware. But it also means that gaming becomes more mobile. And allow them to beam to a mobile device of their choice.
Portable gaming is the aim of the game in many sectors of the industry. And as more people move to this kind of gaming, so too will specific technologies, such as cloud gaming. Portability has had a profound impact on many modern industries. Being able to browse the internet or game on a phone is a common part of modern life. But it also means having instant access to shopping or even watching movies on services like Netflix or playing slots on sites like Grand Rush casino. Whatever the case is, the cloud is going to make our lives a lot more portable in coming years.
It also means that a player doesn't have to lug around a lot of heavy and expensive equipment. Because all of their gaming needs can be easily met on either a smartphone or a tablet.
4. F2P Gaming
F2P or free-to-play gaming has become all the rage in recent years. It allows players to enjoy a game without having to pay any money. This form of gaming has been around for some time now but is set to have a very bright future. Many of these kinds of games work on a "freemium" model. Where players can access much of the game, but the rest of it needs to be paid for.
Sometimes it's merely cosmetics that the player pays for. Or upgrades for the characters that they play. Whatever the case may be, F2P gaming has changed the industry forever. And will continue to make serious waves as these models of payment develop and evolve over the next few decades.