Tech and Taste: Must-Have Gadgets for the Modern Bear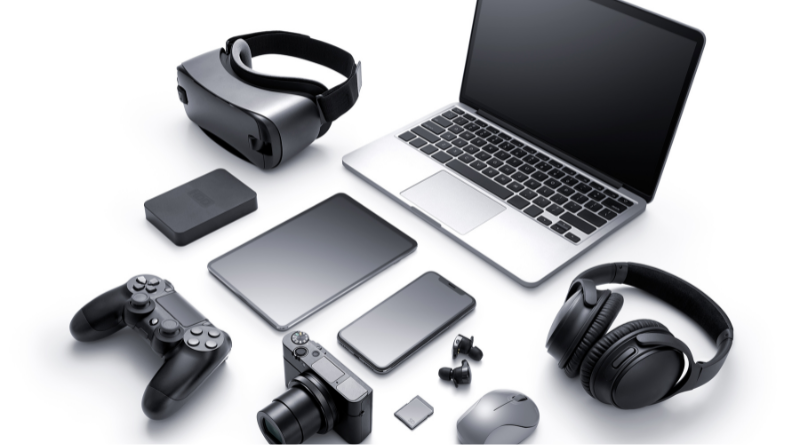 As the leaves begin to change and the crisp autumn air lures us indoors, it's the perfect time to consider upgrading your gadgets and enhancing your living space. Fall is a season of change, and with it comes an opportunity to embrace the latest in technology and home innovations. Whether you're eager to capture the beauty of the season with a state-of-the-art drone, seeking to elevate your gaming experience with virtual reality, or simply looking to enjoy cozy movie nights with a sleek projector, there's a gadget for every aspect of your life. This fall, let's explore some exciting recommendations, including the stunning iPhone 15 series, the revolutionary BALMUDA The Toaster, and other remarkable devices designed to make your life more efficient, entertaining, and enjoyable. Embrace the autumn season by making these tech-savvy additions to your daily routine, and discover how they can enhance your fall experience.
Apple iPhone 15 and iPhone 15 Plus
$788 and $899
apple.com
On September 12, 2023, Apple introduced the iPhone 15 and iPhone 15 Plus, featuring striking color-infused glass backs, contoured edges, and the Dynamic Island. With a 48MP Main camera, 2x Telephoto zoom, and the A16 Bionic chip, these devices offer powerful performance and USB-C compatibility. Pre-orders open on September 15, with devices available on September 22 in five vibrant colors. The innovative Dynamic Island enhances alerts and Live Activities, and the Super Retina XDR display delivers exceptional HDR brightness. Built for durability and internal repairability, these iPhones also emphasize environmental sustainability. Priced from $799 and $899, trade-in options and carrier deals are available. iCloud+ introduces new storage plans from $29.99 per month, and purchasers enjoy three free months of Apple Arcade and Apple Fitness+.
BALMUDA The Toaster
$299.00
Japanese brand BALMUDA has introduced a groundbreaking home appliance to the United States: BALMUDA The Toaster, designed to revolutionize breakfast routines. This toaster boasts innovative steam technology and precise temperature control, enhancing the aroma and texture of freshly baked bread by locking in moisture while achieving a golden brown finish. BALMUDA The Toaster is now available in a sophisticated Taupe color, designed to complement any kitchen decor. This appliance combines minimalist design, technological innovation, and thoughtful functionality, available for purchase on the BALMUDA USA website, b8ta online, and select retailers.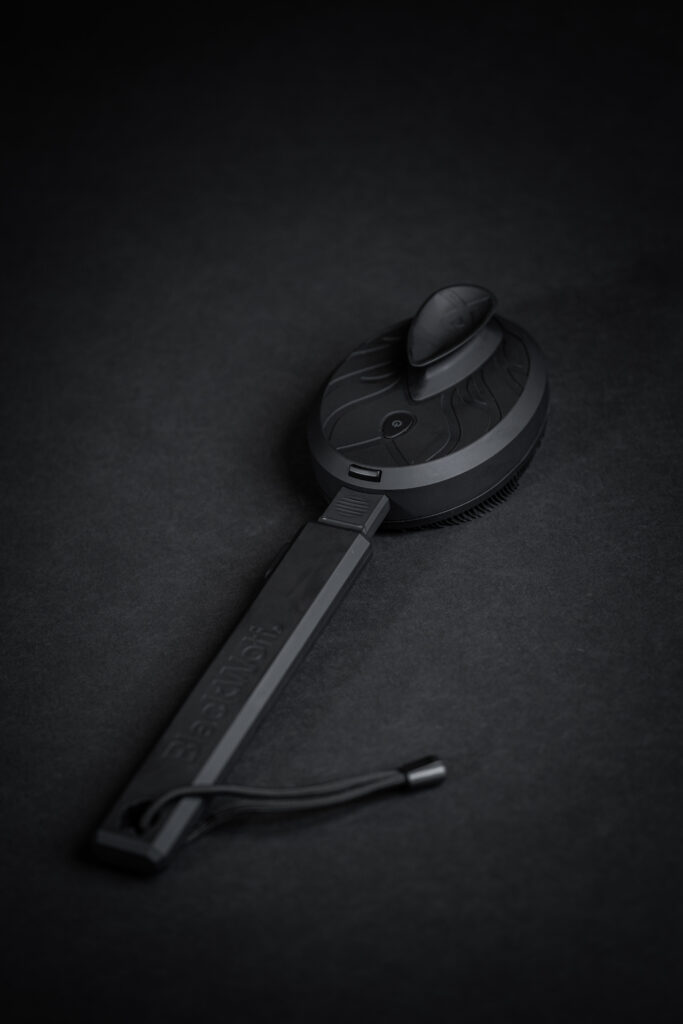 Black Wolf Sonic Scrubber and WUSH PRO Ear Cleanser 
$49 (Sonic Scrubber)
$69 (WUSH Pro Ear Cleaner) 
Blackwolfnation.com 
Say goodbye to your old loofah; the Black Wolf Sonic Scrubber is here to revolutionize your shower routine. This rechargeable wonder boasts a telescopic, detachable handle that easily reaches all angles of your body and face. With two vibration strengths and two modes, it rids you of dirt, dead skin, and back acne. The charcoal-infused soft silicone brush deep cleans while gently exfoliating, and it's ultra-hygienic thanks to its antibacterial bristles. Offering up to three hours of battery life, it's a game-changer. And if earwax removal is on your mind, WUSH has you covered with its doctor-recommended, water-powered solution. Say goodbye to cotton swabs and hello to gentle, massaging triple-jet water streams. Easy to use and store, WUSH keeps your ears clean and your hearing sharp.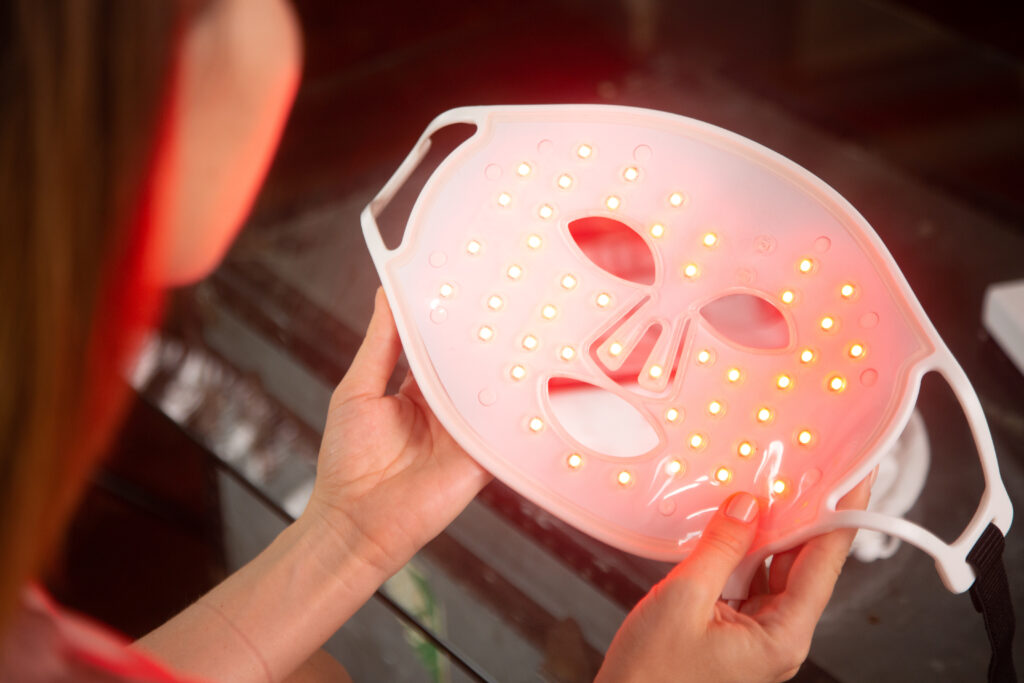 CurrentBody Skin LED Mask
$399
us.currentbody.com
The CurrentBody Skin LED Light Therapy Mask, is a celebrity-favorite skincare device that's making waves on Instagram and beyond. This flexible and wearable mask harnesses the power of dual LED light therapy with 49 LED bulbs, including red and near-infrared wavelengths, to rejuvenate your skin. Designed for ease and comfort, it's made from patented lightweight silicone that molds perfectly to your face. With just ten minutes of use three to five times a week, you can expect a range of benefits, from reducing wrinkles and fine lines by 35% in four weeks to stimulating collagen production, evening skin tone, and improving radiance. As a trusted global online retailer specializing in at-home skin and hair devices, CurrentBody ensures that you can enjoy professional-grade treatments from the comfort of your home. Plus, they've even launched their own collection, CurrentBody Skin, to complement their range. So, if you're looking to achieve that A-list glow without leaving your home, this LED mask might just be your secret weapon.
DJI Mavic3Pro
Starting at $2,199
dji.com
DJI has unveiled the Mavic 3 Pro, a groundbreaking drone equipped with a triple-camera system that includes a Hasselblad wide-angle camera, medium telephoto camera, and telephoto camera. This innovation marks a new era in aerial content creation, offering content creators an array of creative shooting options. The Mavic 3 Pro, known for its iconic Hasselblad camera, boasts a 43-minute flight time, Omnidirectional Obstacle Sensing, and a 15km HD Video Transmission capability, enabling creators to expand their creative boundaries effortlessly.
With three distinct lenses (24mm/70mm/166mm), the Mavic 3 Pro provides next-level imaging versatility, allowing users to express their creative vision across various scenarios. The Hasselblad camera supports 12-bit RAW photos with a native dynamic range of up to 12.8 stops, ensuring exceptional image quality without the need for extensive post-production. Moreover, its 5.1K video capture and 10-bit D-Log M color mode offer professional videographers remarkable flexibility. The Mavic 3 Pro redefines the possibilities for aerial storytelling, giving creators the tools they need to capture breathtaking content.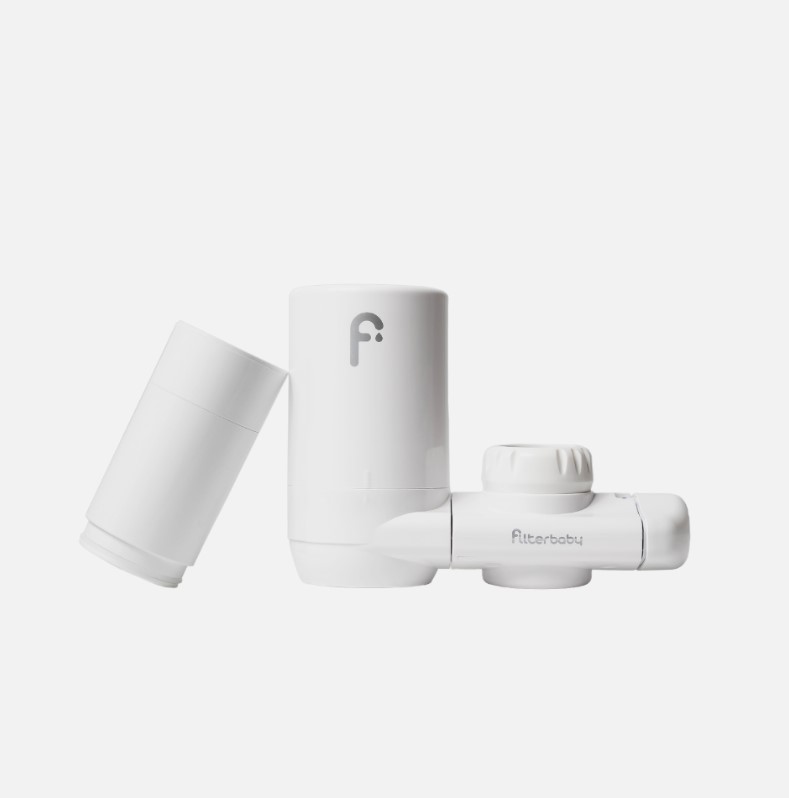 Filterbaby PRODermis
$89
Filterbaby.com
In a world where tap water can't be trusted, Filterbaby emerges as a trusted addition to every home, ensuring the skin's well-being with the freshest clean. Most U.S. households face a daunting cocktail of contaminants in their tap water, from chlorine to microplastics and heavy metals. Conventional faucet filters fall short, leaving you exposed to all kinds of impurities. Filterbaby's triple-action filtering, featuring carbon fiber, PRODermis, and Ultra-Filtration, steps up to the challenge. Carbon Fiber tackles up to 99% of chlorine, heavy metals, and a plethora of chemicals. PRODermis softens water, providing a skin-friendly alternative to harsh tap water. Ultra-Filtration captures even the tiniest impurities, from bacteria to microplastics.Filterbaby offers a holistic solution to lax EPS regulations, safeguarding the skin from the perils of unregulated contaminants, ensuring it remains radiant, soft, and youthful. Don't let your skin's health take a hit; make Filterbaby your skincare secret.
FUJIFILM INSTAX PalTM  Digital Camera Bundle
$200
Fujifilm.com
FUJIFILM North America Corporation unveils the INSTAX PAL™ digital camera and INSTAX MINI LINK™ 2 Smartphone Printer Bundle, offering a versatile photo capturing and printing experience. The palm-sized INSTAX PAL digital camera enables spontaneous photo capture with creative effects via the free INSTAX PAL Smartphone App. Users can print these images on INSTAX instant film using various INSTAX devices. Notable features include remote shooting, interval shooting, animation creation, wide-angle lens, and personalized pre-shutter sound. The bundle includes the INSTAX PAL camera, INSTAX MINI LINK 2 Smartphone printer, 10-pack INSTAX MINI instant film, and DIY Idea Booklet. Additionally, FUJIFILM introduces INSTAX MINI Soft Lavender instant film for $15.75 USD per 10-exposure pack.
Logitech MX Keys S Combo
$199.99
logitech.com
Logitech unveils its latest additions to the premium Master Series, catering to advanced users, including software developers and creatives. The MX Keys S Combo, MX Keys S keyboard, and MX Anywhere 3S mouse are designed to enhance productivity and achieve a state of "flow." Featuring Smart Actions in the Logi Options+ App, users can automate tasks and streamline workflows. The MX Keys S Combo includes the MX Keys S keyboard, MX Master 3S mouse, and MX Palm Rest, ideal for precision work. The MX Keys S keyboard offers low-profile typing with smart illumination and customizable features, available in Graphite and Pale Gray. These Master Series products aim to provide precision, speed, and comfort to boost performance.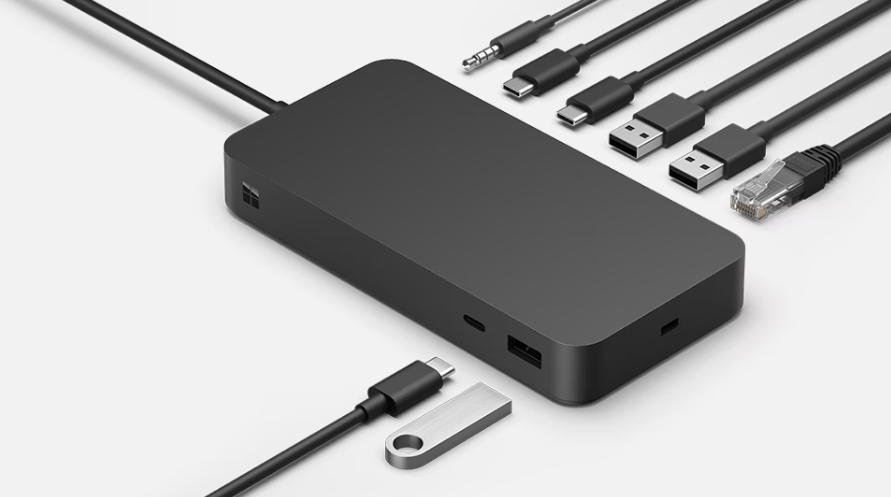 Microsoft Surface Thunderbolt™ 4 Dock
$299.99
microsoft.com
Surface Thunderbolt 4 Dock, Microsoft's latest accessory is designed for seamless connectivity and productivity. This USB4/Thunderbolt 4 dock is a versatile solution for Surface Pro 9, Surface Laptop 5, and Surface Laptop Studio users, offering lightning-fast data transfer speeds of up to 40Gbps, support for two 4K monitors at 60Hz, and the ability to charge your device with up to 96W power. With three USB-C ports, three USB-A ports, a 3.5mm audio jack, a 2.5 Gigabit Ethernet port, and a security lock slot, it's a comprehensive docking solution. Windows 11 ensures hassle-free connections, and the dock is designed with sustainability in mind, featuring recycled materials and eco-friendly packaging. For commercial users, it offers IT-friendly features like Firmware Update through Windows Update, Wake on LAN, and more. The Surface Thunderbolt 4 Dock is available now, providing an efficient and eco-conscious solution for expanding your workspace.
Nebula Mars 3 Projector
$1099.99
seenebula.com
The Nebula Mars 3 1080p LED portable projector, from Anker's smart entertainment brand Nebula, has commenced shipping, offering a versatile indoor and outdoor cinematic experience. Sporting a 185 WH battery, the Mars 3 provides flexibility for movie enthusiasts, serving as a powerful indoor projector and an excellent choice for outdoor movie nights with its handle, controls, and soft LED "lantern" feature. Users can select from the brightest 1000 ANSI Lumens or enjoy up to 5 hours of movie time, with the built-in smart A.I.-Image Adjustment automatically optimizing brightness based on surroundings. Noteworthy features include IPX3 water and dust resistance, an adjustable stand, tripod port, auto focus, and Android TV 11 for streaming content from 7000+ apps. It's also an audio powerhouse with three speakers and Dolby audio, and it can double as a Bluetooth speaker. The Nebula Mars 3 is available on Nebula's website and Amazon.com for $1099.99, with limited discounts for Amazon Prime members during Prime Day.
PlayStation VR2
$549.99
Playstation.com
Introducing PlayStation VR2, the next-gen virtual reality gaming experience launching on February 22, 2023, at a recommended retail price of $549.99. This impressive bundle includes the PS VR2 headset, PS VR2 Sense controllers, and stereo headphones. Immerse yourself in 4K HDR visuals, groundbreaking controllers, and genre-defining games powered by the PS5™. Pre-orders open on November 15, initially available in select regions, with more than 20 launch titles promising an extraordinary gaming adventure.
PlayStation VR2 Sense Technology elevates gameplay with features like headset feedback, eye tracking, 3D audio, adaptive triggers, and haptic feedback from the PS VR2 Sense controllers, creating an unparalleled sense of immersion. The headset offers enhanced comfort with a slimmer, lighter design, integrated vent for airflow, and a lens adjustment dial for a personalized fit. Get ready for a true next-gen gaming experience with 4000 x 2040 HDR visuals per eye.
With PlayStation VR2, gaming takes an incredible leap into the future, offering sensory technology that promises an unparalleled level of immersion. If you're seeking an extraordinary gaming experience, PlayStation VR2 is a must-have for any gaming enthusiast.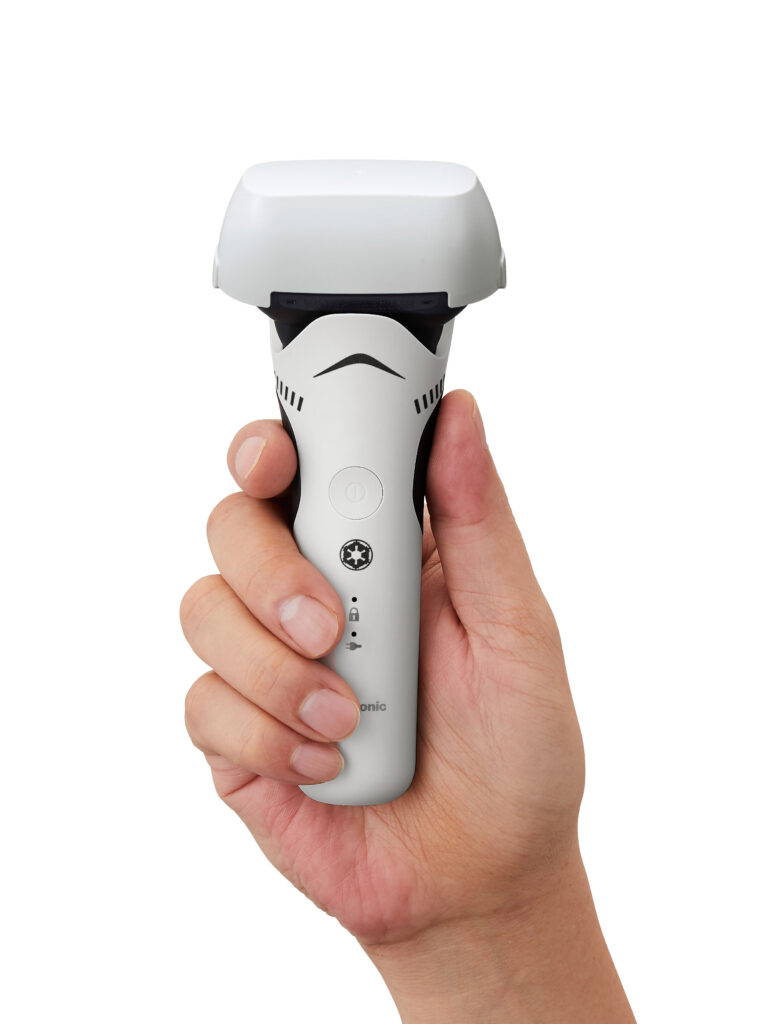 Panasonic ARC3 3-Blade Shaver
$149.99
Shop.Panasonic.com
Panasonic recently introduced the ARC3 3-Blade Shaver with a striking Star Wars stormtrooper-inspired design, merging grooming technology with sci-fi fandom. Designed for Star Wars enthusiasts, this shaver boasts Japanese stainless-steel blades, a high-speed linear motor, and responsive beard sensor technology for precise, irritation-free shaving, whether wet or dry. Priced at $149.99, it will be available for gift shoppers at Best Buy starting October 2 and later online at Shop.Panasonic.com and Amazon.com from November 1. Panasonic's collaboration with Lucasfilm adds a unique touch for those looking to express their Star Wars love while grooming.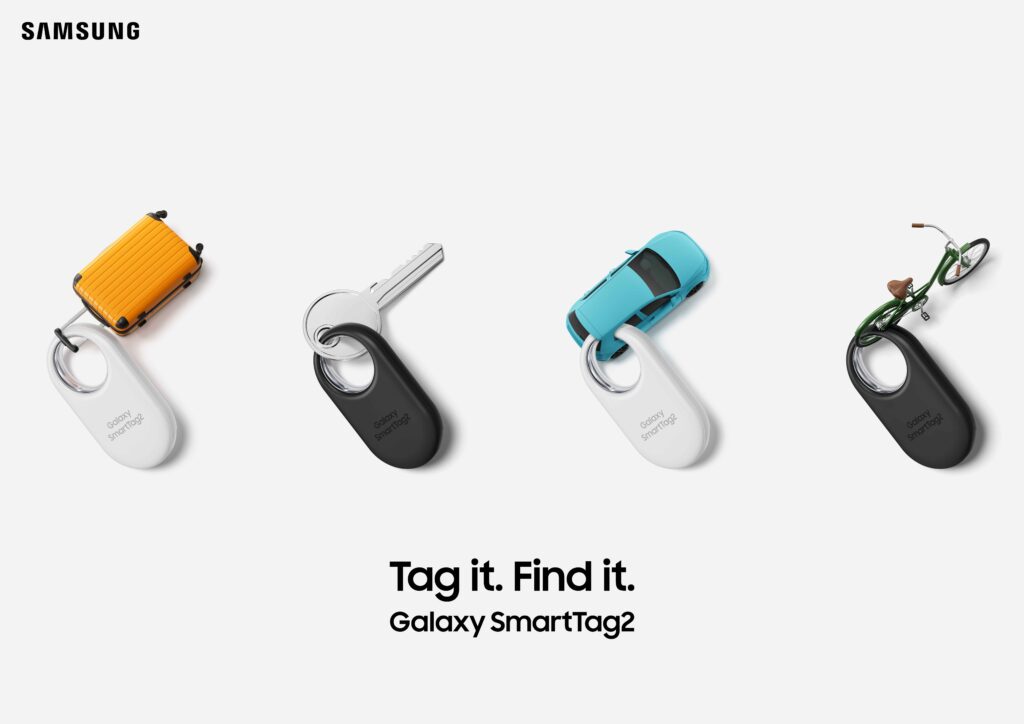 Samsung Galaxy SmartTag2
$30
samsung.com
Samsung introduces the Galaxy SmartTag2, set for a global launch on October 11, delivering enhanced features for users seeking smarter ways to track their valuables. The device boasts a Lost Mode, allowing contact information to be linked to the tag, aiding the return of lost items. An improved Compass View feature and upgrades to the SmartThings Find app make locating items even easier. A Power Saving Mode extends battery life up to 700 days, with an IP67 rating for durability, supporting tracking in challenging environments. SmartThings Find enhances security and privacy, offering an "Unknown tag alerts" feature for unauthorized tracking detection, providing peace of mind for users.
Skull Shaver Pitbull Gold PRO
$139.99
skullshaver.com
The Pitbull Gold PRO electric shaver redefines traditional grooming tools with innovative design and premium materials, promising enhanced comfort and performance. Its patented ergonomic handle ensures effortless and comfortable shaving, reaching challenging areas with ease. Crafted from high-quality materials and featuring an all-new PRO blade design, it excels in both wet and dry shaving, boasting IPX5 water resistance. Ideal for travelers, it offers 90 minutes of cordless use and a spring-loaded blade system that minimizes irritation. This revolutionary grooming tool offers the utmost in comfort, precision, and convenience, elevating the shaving experience.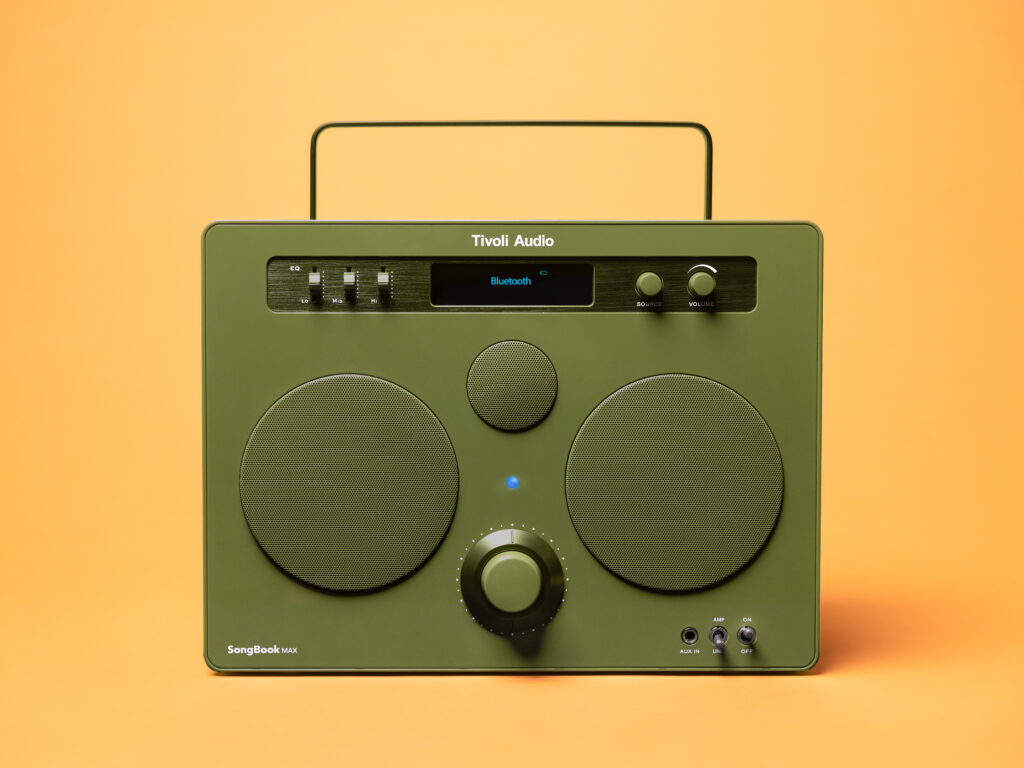 Tivoli Audio SongBook MAX
$599.99
tivoliaudio.com
This fall Tivoli introduced the SongBook MAX, a Bluetooth portable sound system designed for a powerful audio experience. This larger, luxurious version of Tivoli Audio's Songbook boasts multiple drivers for a broad sound range. With a 10-hour battery life and two color options, it offers portability and versatility. The 50-watt amplifier powers a 4″ subwoofer, a 4″ midrange driver, a 0.75″ tweeter, and a rear-bass-ported cabinet, delivering impressive bass and clarity. Equipped with EQ controls, analog inputs, FM/DAB radio, and a preamp for turntables or instruments, the SongBook MAX enhances your music experience. Its vintage-inspired design and carry handle make it perfect for indoor or outdoor use, blending timeless aesthetics with modern quality. SongBook MAX is available in Cream/Brown and Green.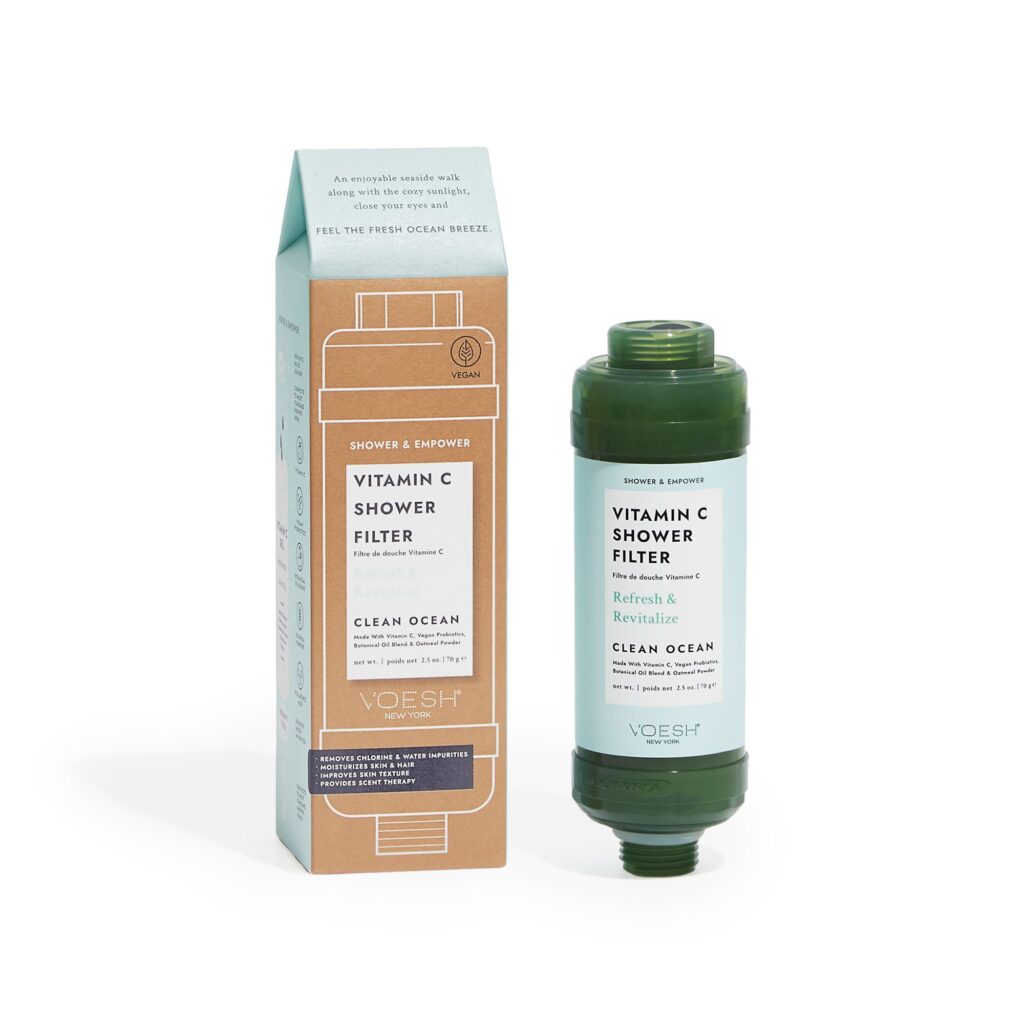 VOESH Vitamin C Shower Filter
$29
Voesh.com
Want to bring the spa home with you? Check out VOESH's incredible Vitamin C shower filter. Infused with skin-loving ingredients and delightful scents, this filter evokes seaside strolls and the gentle caress of ocean breezes. Vitamin C works its magic, erasing chlorine and hard water impurities, rejuvenating your skin and hair. Vegan probiotics fortify your skin barrier, while soothing oatmeal powder leaves you with a radiant glow. Each filter provides up to 110 showers, making your daily routine feel like a luxurious spa treatment. With VOESH's commitment to clean, sustainable ingredients, you can experience spa-like indulgence at home, at the salon, or anywhere in between. Bid farewell to water impurities and embrace the cleanest, most refreshing shower you've ever had. Your skin and hair will thank you!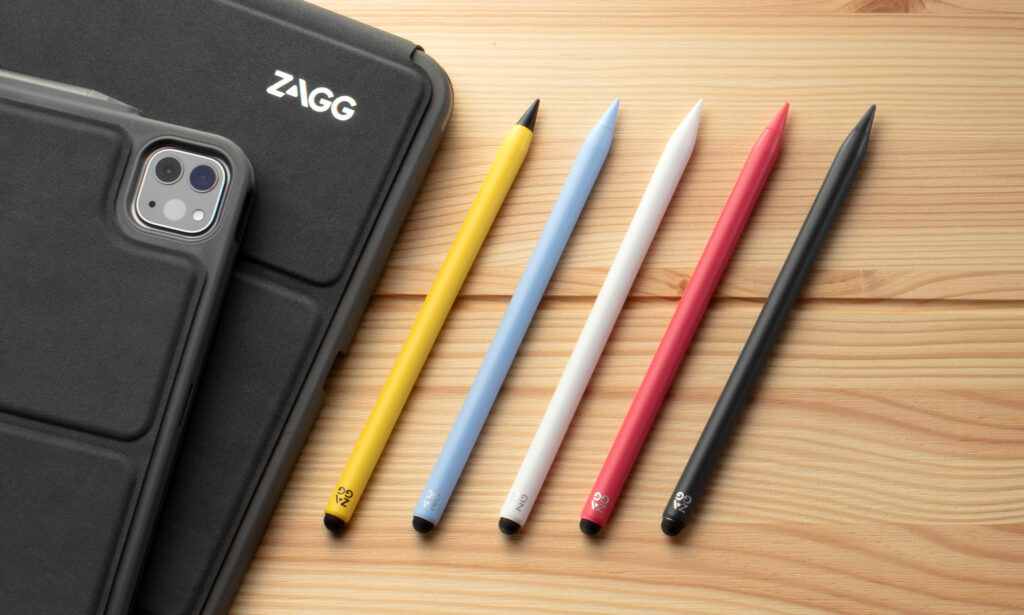 ZAGG Pro Stylus 2
$79.99
zagg.com
ZAGG has introduced the Pro Stylus 2, a cutting-edge stylus designed for Apple iPad users, combining creativity and productivity. With a fine tip for precise drawing and a capacitive end for easy swiping, the Pro Stylus 2 enhances accuracy and eliminates screen smudges. Its tilt recognition and palm rejection technology enable precise artwork and efficient document editing. The stylus attaches magnetically for wireless charging, has dual-tip functionality, and is compatible with apps supporting Apple Pencil. Priced at $79.99, the Pro Stylus 2 is ideal for professionals, artists, students, and anyone looking to elevate their iPad experience.