NU PropertyCasualty360 2022 Technology Innovation Honorees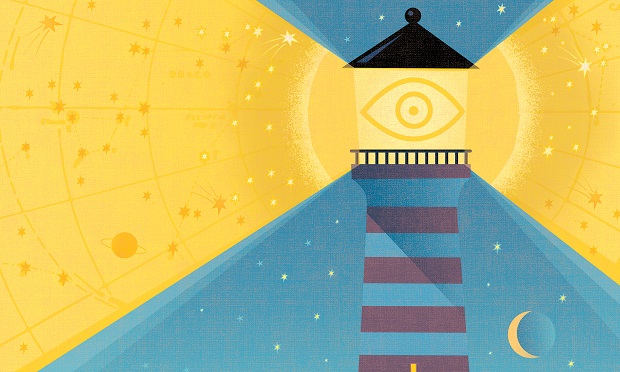 In ancient times, before the construction of modern ports and lighthouses, mariners navigated to their destinations using fires ignited on hilltops that could be seen from the water.
In much the same way that these flames guided sea travelers to safety, innovators in today's P&C insurance sector serve as beacons of insight and security when financial waters begin to churn. Such people, teams, programs and companies that strive to elevate and open up the insurance business set a bright example within the industry and are worthy of being named Luminaries.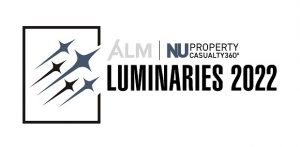 This month in NU Property & Casualty magazine, readers are introduced to the Class of 2022 in our Luminaries professional recognition program. This program specifically honors innovation in insurance.
Five categories of honorees
Formerly known as PropertyCasualty360 Insurance Innovators, this recognition program honors companies, people, programs and practices that are modernizing and humanizing the P&C insurance business.
Honorees are recognized in five categories: Technology Innovation; Customer Experience Innovation; Innovation in Diversity, Equity & Inclusion; Risk Management Innovation; and Environmental Stewardship.
Nominations were accepted in April and May of 2022. They were scored by a group of industry experts based on the following criteria: How well the nominee stated and achieved goals with regards to the nomination category; how impactful the nominee has been; how measurable that impact is, either in quantitative or qualitative results; how dedicated the nominee has been to furthering modernization and humanization in the P&C insurance business; and the nominee's level of commitment to the highest ethical standards as well as dedication to service and excellence.
The Class of 2022 Luminaries honorees outshined the competition with work that sets a brilliant example for the insurance industry and the world it serves.
What follows are the Technology Innovation honorees in NU PropertyCasualty360's Class of 2022 Luminaries recognition program. Honorees in this category are pace-setters who push the industry forward in terms of digitalization and modernization.
ACORD Next-Generation Digital Standards
Product
The insurance industry is a global community whose profits depend on the timely and intelligent application of data. Incomplete and incompatible data costs money. ACORD's Next-Generation Digital Standards are a powerful tool to ensure that new and evolving technologies utilize faster, easier and more accurate protocols. More than 70 global industry leaders and ACORD members work together to constantly develop and update this emerging digital standard for the insurance industry. Based on a real-world data set of over 200 use cases, the Standards already support many insurance transactions from policy renewals to reinsurance. Since its introduction in 2019, more than 220 leading insurance organizations around the world have benefited from streamlined data exchange thanks to the Standards. https://www.acord.org/
Applied Systems
Company
An industry leader in cloud-based software for more than 35 years, Applied Systems recently launched the fully browser-native version of its leading management system, Applied Epic. Building off a close partnership with Google, the new version incorporates multiple benefits for users. Epic Browser allows the release of smaller updates that are more easily adopted. At the same time, Applied opened up their product with API technology, making it more flexible and accessible. Similarly, the company opened its data, making it easier for businesses to access beneficial analytical insights. This brings the industry closer together, helping insured, agents and carriers to collaborate more smoothly. https://www1.appliedsystems.com/en-us/
Aon/White Rock Collateral Protection
Product
Lenders have traditionally been unwilling to let companies use intellectual property (IP) as collateral for loans. In part, this is because banks don't know how to value these assets or how to collect the collateral in the event of default. To help companies secure financing, Aon offers White Rock Collateral Protection Insurance (CPI) that wraps the intangible assets of a borrower into a policy that compensates the lender in the event of default and/or devaluation of the collateral. Aon's patent-protected valu­ation technology is the only widely accepted approach to valuing and insuring IP and intangible assets. Since its first transaction in late 2020, Aon has facilitated in excess of $1 billion in IP financing transactions. https://www.aon.com/home/index
Archipelago
Product
Archipelago is a platform to improve the experience of large buyers of commercial property insurance. Archipelago lets property owners collect, manage and analyze detailed, high-quality risk and insurance data about their portfolio exposures. Property owners can securely share this risk information with insurance brokers and carriers. Bring­ing partners together around one set of risk data improves transparency, reduces redundancy, and helps all parties — insurance buyers, brokers and carriers — make better deci­sions throughout the property lifecycle. Since its launch in 2020, Archipelago has grown to managing the risk of more than 900,000 buildings with a total insured value of more than $7 trillion. https://www.OnArchipelago.com/
ClaimBuyout
Company
ClaimBuyout makes it easy for vehicle owners to sell their damaged but reparable vehicles. Using proprietary methodology and technology as well as market data, repair estimates, vehicle images and retail estimates, ClaimBuyout calculates a reasonable offer to buy damaged vehicles. The company was launched in January 2021 by insurance-indus­try veterans who saw an opportunity to revolutionize how ac­cident vehicles are handled. Referrals to ClaimBuyout include repairs estimated for 30% or more of the vehicle, cars with diminished value, denied third-party claims, theft recovery, and other challenging scenarios. These purchase offers, which average around $31,000, are accepted about 70% of the time and take under three days to resolve. The buyouts improve vehicle-owner satisfaction with the claims process, giving them a fast and easy way out of a vehicle they no longer want. https://claimbuyout.com/
Fetch! Underwriting Made Easy
Company
Fetch! consolidates underwriting data from dozens of carriers to make it easy for agents to place their risk. It takes Fetch! just seconds to sift through data that would take agents hours to go through manually. All an agent needs is an address to get started. As important as powerful software is to any company's outreach, Fetch! showed carriers that they also benefit from seeing only qualified risk that they want to write. With this outreach, Fetch! has recruited numerous carriers as active partners, striving to make sure their own underwriting data is fully accurate. This gives agents even greater confidence that they are working with up-to-the-minute data so they can make authoritative decisions. https://fetchuw.com/
Frederick Mutual Insurance
Company
With a 174-year legacy of serving small businesses and homeowners, Frederick Mutual Insurance Co. (FMIC) knew it had valuable benefits to offer its customers. However, leaning on dated technology or manual processes meant the company had grown uncompetitive and unprofitable by 2015. Under new president and CEO Nancy Newmister, FMIC undertook an aggressive modernization program that spurred the launch of 21 new products by 2021, including the core roll-out, agent app and policyholder app. Thoughtful integration has allowed the company to reorganize products, processes and strategies around the new platform. Cost savings from improved efficiency in risk assessment, underwriting and claims processing have dropped the company's combined ratio by 11 points below the prior five-year average. Meanwhile, FMIC continues to provide amazing experiences for its new and long-term customers. https://www.frederickmutual.com/
Gain Life
Company
Gain Life deploys the insights of behavioral specialists and claims experts via software to help people and organizations return to health and productivity after a workplace accident. The company's primary product, Jarvis, identifies risks in real time and helps address psychosocial issues. It improves communication by allowing messaging in any medium and providing automated translation. It also provides document distribution with e-sign capabilities. Furthermore, it does all this while integrating with any existing claims system, and no app download required. It uses limited cellular data, making it easy on even the smallest data plans. Independent analysis shows that this system decreases the cost of claims by 25% while maintaining claimant satisfaction. https://www.gainlife.com/
Hastings Mutual Insurance
Company
Hastings Mutual Insurance Co. embarked on a digital modernization that is remarkable not only for its speed but also for its prioritization of customer and agent needs. The agent portal is a holistic platform that offers a competitive, user-friendly experience with seamless integration across systems. Nearly 600 independent agency partners utilize its multichannel digital interactions. Between 2020 to 2022, Hastings also updated its workers' compensation, personal auto, homeowners and personal umbrella programs. The result was a more streamlined experience for agents. In turn, this made the sales process faster, more accurate and more competitive. With better and faster sales, agents freed up more time to spend serving their clients, improving the end-insured client experience. https://www.hastingsmutual.com/
Hover
Company
HOVER makes insurance estimates faster and more accurate. With just a few pictures from a smartphone camera, HOVER creates an accurate 3D model of a home. This delivers accurate dimensions of all parts of the home including the exterior shape and components such as doors, windows, porches and gables. The 3D model helps insurance professionals build accurate appraisals of damage and repair estimates. It helps homeowners participate in the estimate process by having input into the repair design. Insurers can quickly compare repair options to determine compensation, even if homeowners want to design repairs that would not be fully covered. Speeding the process of design and project completion helps clear claims from an insurance company's desk more quickly. https://hover.to/
Loudoun Mutual Insurance
Company
Loudoun Mutual Insurance Co. sought to foster better rela­tionships with independent agents by improving the agent experience. The company achieved key goals of improving the speed and ease of its system by updating legacy core systems to a web-based solution with portal capabilities for both agents and policyholders. The company also streamlined the quote workflow to require no more than 30 seconds from start to quote, and it built credit scoring and loss history in­tegrations into the quote workflow to reduce data lookup and entry time. This included integration with comparative rater EZLynx. Loudoun agents seamlessly transitioned to the new system, which also reduced underwriting turnaround by 50%. Improved experience for agents and policyholders has yielded both happy users and additional growth. https://www.loudounmutual.com/
Panhandle Farmers Mutual Insurance Co.
Company
Panhandle Farmers Mutual Insurance Co. (PFMIC) is a single-state insurance company fighting to remain competitive against larger carriers. To do this, the firm needed to upgrade technology. Using a cloud-based platform, the company was able to modernize its platform to continue satisfying its current clients while offering enticing new options to bring in new ones. The system dramatically improved efficiency, but PFMIC refused to respond with layoffs. Instead, the company cross-trained employees and updated a long-ignored inspection program. The investment in technology and re­investment in people had a quick rate of return for PFMIC, which is now more profitable and better positioned to respond to a changing business environment. https://panhandleins.com/
Pie Insurance Partner Portal
Team
Pie Insurance knew that to continue offering affordable, easy workers' compensation policies to small businesses, the company needed a powerful partner portal for insurance agents. Pie Insurance listened to the demands of its agents for self-service tools and visibility into the quote-to-bind process to improve the speed and efficiency of the application process. It now takes less than three minutes for agencies to submit a quote request. The partner portal launched in August 2020, but it benefits from constant innovation that continues to add new features and tools based on the feedback of agencies. Thanks to the power of the portal, Pie has more than doubled its number of policyholders and insurance agency partners since January 2021, and the system handles over 15,000 submissions per month. https://pieinsurance.com/
ProNavigator
Company
ProNavigator helps insurance companies manage their data with its AI-powered SaaS knowledge management platform called Sage. Companies deploying Sage save as much as two hours per week per agent in addressing customer queries and claims. Sage has a built-in understanding of insurance language, embedded data models that improve with every search, and an all-in-one library for operations, underwrit­ing and claims processing. Snippets and excerpt previews help searchers decide if an item is the right document before selecting it. This speeds up information and discovery by nearly 50%. By providing adjusters with access to precise and accurate information, it helps insurance companies avoid overpaying claims to compensate for missing or hard-to-find data. https://www.pronavigator.ai/
REInsurePro
Company
REInsurePro utilizes technology to better serve complex real estate investment clients. Understanding the risks these clients face through their diverse properties is difficult — and expensive — using traditional means. However, REInsurePro simplifies this approach by using technology to understand property risk to a carrier's satisfaction, usually without need for an inspection. Eliminating the need for inspection saves time and reduces the cost for potential clients. REInsurePro not only makes sales more enticing to clients, it empowers agents to make decisions by giving them the information they need. The system is easily compatible with monthly billing or annual escrow billing. By satisfying agents and clients, REInsurePro has become the largest program for real estate investment properties in the country. https://reinsurepro.com/
Road Rewards/Plymouth Rock Assurance
Program
Road Rewards by Plymouth Rock Assurance Co. is a different approach to using telematics to promote safe driving behavior. Instead of affecting a driver's premiums, the program offers a combination of enticing rewards and behaviorally power­ful gamification to encourage drivers to practice safe driving. Powered by technology from Cambridge Mobile Telematics, the app-based program measures a user's driving habits based on several common driving characteristics. However, instead of the fear of losing a discount that would increase rates, drivers get rewards they value such as gift cards at Amazon.com, Spotify, Apple and Starbucks. In addition, drivers can compete on private or public leaderboards to earn streaks, badges and a weekly "safest driver" award. Parents can use the program to monitor teens' driving, and families can set up their own competitive leaderboards. This fun, low-stakes approach led the program to grow 150% since early 2020. https://www.plymouthrock.com/
Lakshan de Silva
Individual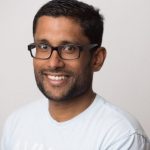 As Chief Data Scientist of Bold Penguin, Lakshan De Silva is spear­heading the development of SubmissionLink, a powerful data tool for underwriters. Utilizing in-house-built AI and data tools, Submission­Link lets underwriters gain practical insights from structured, semi-structured and unstructured data. This lets the system extract data from various forms of paperwork including emails, spreadsheets, schedules of values, and more. After extracting data from documents, SubmissionLink utilizes proprietary and third-party data to confirm and supplement extracted data for even greater insights. SubmissionLink then integrates this data with an underwriter's workflow to make it effortless and useful. These insights can speed, streamline and improve the underwriting accuracy. https://www.boldpenguin.com/
Larry Thomas
Individual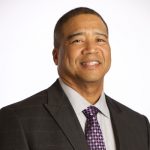 Over a 39-year career at Crawford & Company, Larry Thomas has cham­pioned digital transformation across the claims and restoration industries. Under his leadership, a Crawford team introduced a platform busi­ness concept to the insurance sector. The Contractor Connection platform networks over 5,500 contractors in North America to process nearly 500,000 assignments every year. Contractor Connection uses digital First Notice of Loss, on-demand field inspection, automated estimate review, and performance monitoring for the res­toration process. This leads to a 25% reduction in efficiency costs, up to 10% indemnity saving, and an average of $300 per-claim expense saving. https://www.crawco.com/
Vertafore
Company
Vertafore relieved a major pain point in commercial insurance: the time-consuming application process. By using innovations previously applied to personal insurance lines, the vendor cut down the time it takes to submit commercial submissions by up to 50%, with the time required to submit small commer­cial submissions cut even more, by up to 60%. Specifically, Vertafore's Commercial Submissions prefills information in applications using an agency's system as well as third-party sources. Once an application is complete, Commercial Submissions allows it to be submit­ted to multiple carriers, who can then supply quotes in real time through secure APIs for the exchange of structured data. This fast application and real-time quoting system is poised to become the industry standard for commercial insurance. https://www.vertafore.com/
Tracey Waller
Individual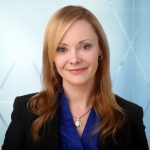 Tracey Waller led the development, launch and operation of Verisk's innova­tive product Lightspeed® Small Com­mercial. This solution utilizes AI and ma­chine learning to deliver holistic insights on business risks in seconds. Leveraging image and text recognition, Lightspeed draws not just from autofill databases; it also uses more than 60 new data sources to provide deep insights into a company's risk profile. This lets small commercial insurers embrace accelerated underwriting without additional risk exposure. With a reliable risk estimate, insurers can move from a quote request to binding coverage within seconds. Waller's mentorship and leadership fosters a culture of innovation at Verisk and across the industry. https://www.verisk.com/
Freelance writer Matthew Candelaria contributed to this report.
See also: PropertyCasualty360 2021 Technology Innovation Honorees