Best-performing Missouri stocks last week
Stacker compiled a list of the best-performing stocks in Missouri last week using data from IEX Cloud. Stocks are ranked by the highest percent price change from Feb. 3 to Feb. 10. Stocks headquartered in Missouri, listed on the Russell 3000, and a market cap over $5.0 billion on October 27th were considered. All 14 stocks that met the criteria in Missouri were included in the list.
The highest performing stock on the list returned +6.7% last week. Read on to see which companies made the list.
You may also like: Counties with the highest COVID-19 death rate in Missouri
Stacker
#14. Emerson Electric Co. (EMR)
– Last week price change: -6.1% (-$5.54)
– Market cap: $48.7 billion
– Headquarters: St Louis
– Sector: Electrical Components & Equipment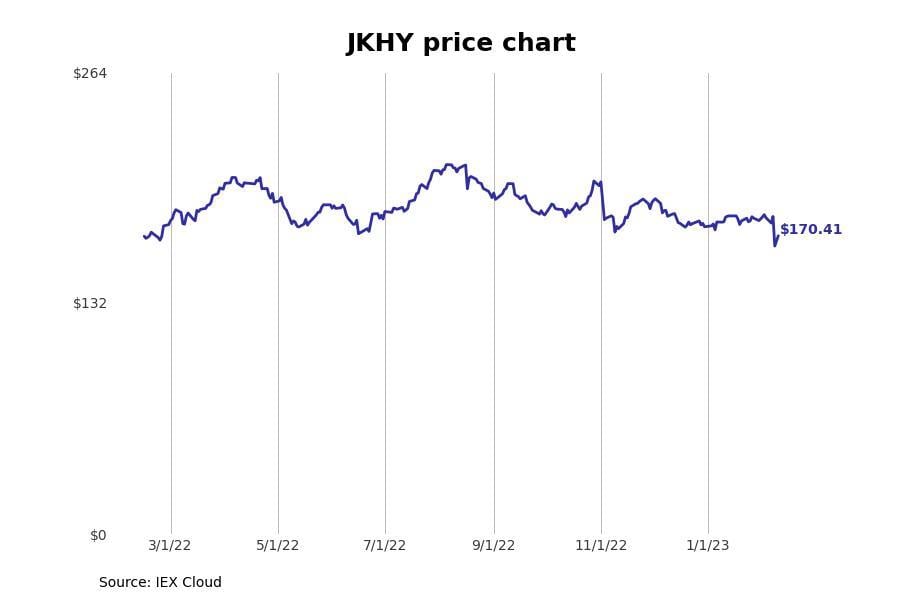 Stacker
#13. Jack Henry & Associates (JKHY)
– Last week price change: -5.7% (-$10.29)
– Market cap: $12.2 billion
– Headquarters: Monett
– Sector: Data Processing & Outsourced Services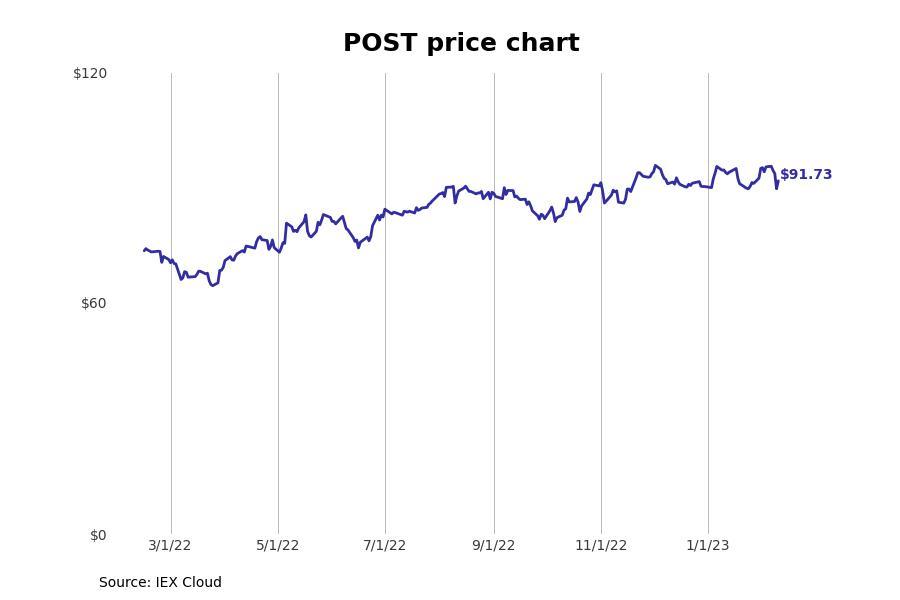 Stacker
#12. Post Holdings (POST)
– Last week price change: -3.8% (-$3.62)
– Market cap: $5.3 billion
– Headquarters: St Louis
– Sector: Packaged Foods & Meats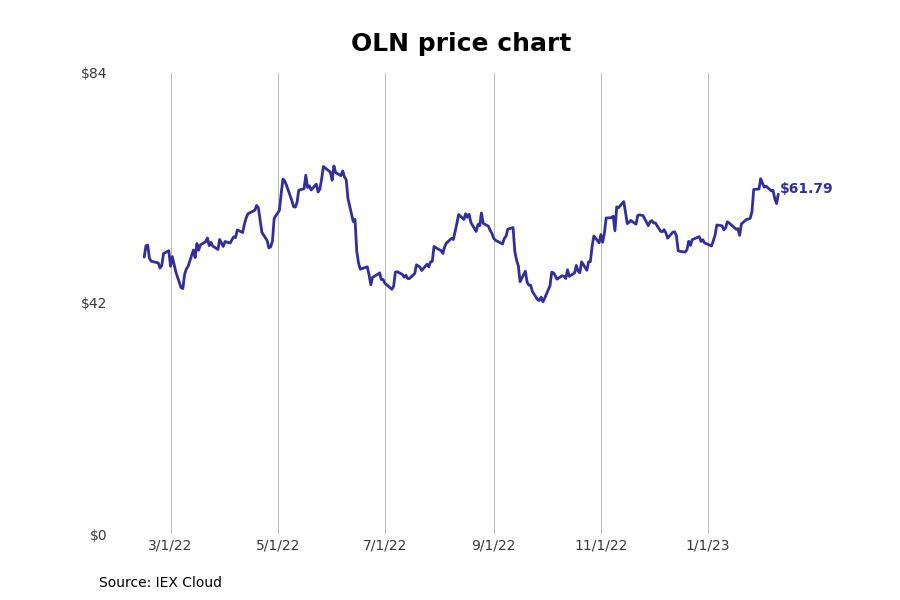 Stacker
#11. Olin Corp. (OLN)
– Last week price change: -2.3% (-$1.47)
– Market cap: $8.2 billion
– Headquarters: Clayton
– Sector: Commodity Chemicals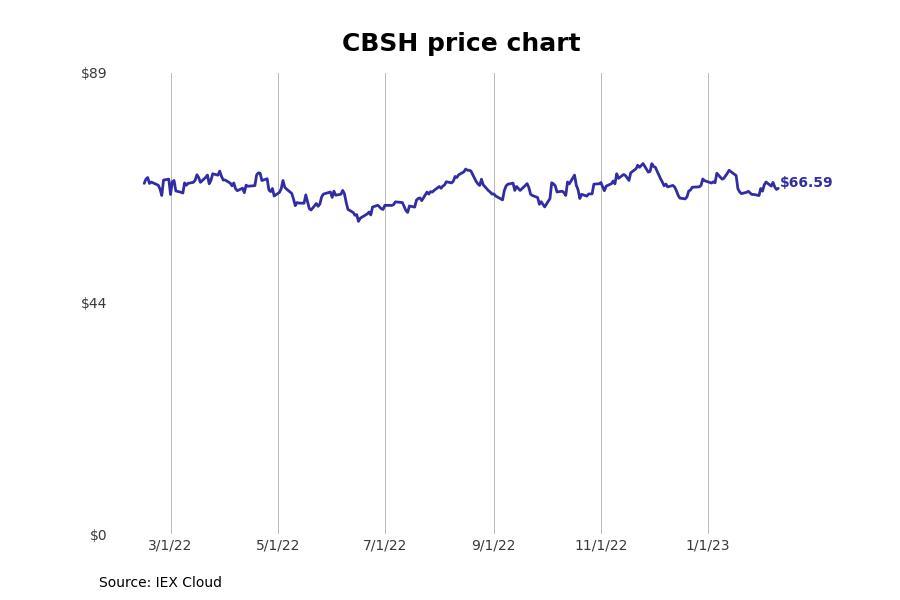 Stacker
#10. Commerce Bancshares/MO (CBSH)
– Last week price change: -1.8% (-$1.21)
– Market cap: $7.9 billion
– Headquarters: Kansas City
– Sector: Regional Banks
You may also like: Best counties to live in Missouri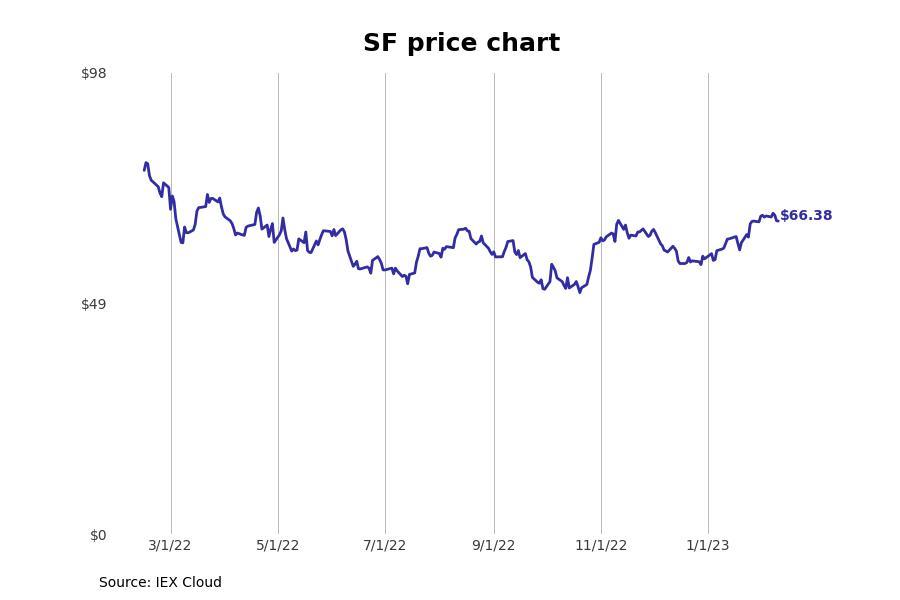 Stacker
#9. Stifel Financial Corp. (SF)
– Last week price change: -1.6% (-$1.09)
– Market cap: $7.1 billion
– Headquarters: St Louis
– Sector: Investment Banking & Brokerage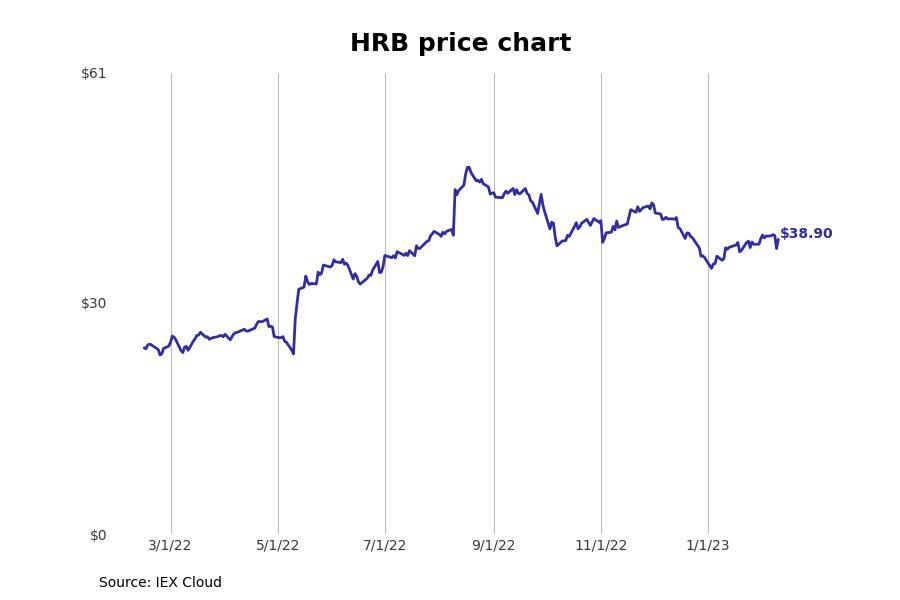 Stacker
#8. H&R Block (HRB)
– Last week price change: -1.1% (-$0.43)
– Market cap: $5.7 billion
– Headquarters: Kansas City
– Sector: Specialized Consumer Services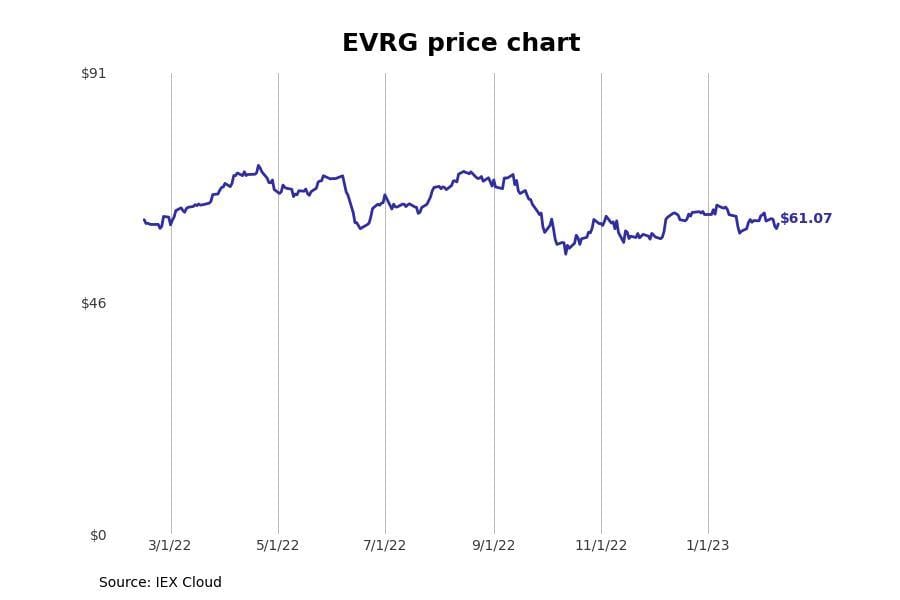 Stacker
#7. Evergy (EVRG)
– Last week price change: -0.9% (-$0.57)
– Market cap: $13.8 billion
– Headquarters: Kansas City
– Sector: Electric Utilities
Stacker
#6. Ameren Corp. (AEE)
– Last week price change: +0.2% (+$0.20)
– Market cap: $21.6 billion
– Headquarters: St Louis
– Sector: Multi-Utilities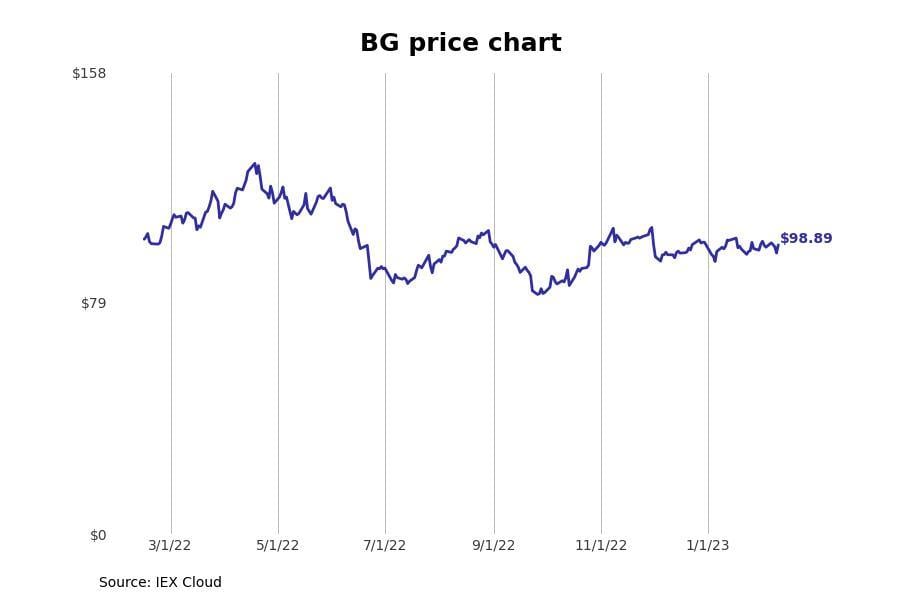 Stacker
#5. Bunge Ltd. (BG)
– Last week price change: +0.8% (+$0.81)
– Market cap: $14.4 billion
– Headquarters: St Louis
– Sector: Agricultural Products
You may also like: Cities with the fastest-growing home prices in Missouri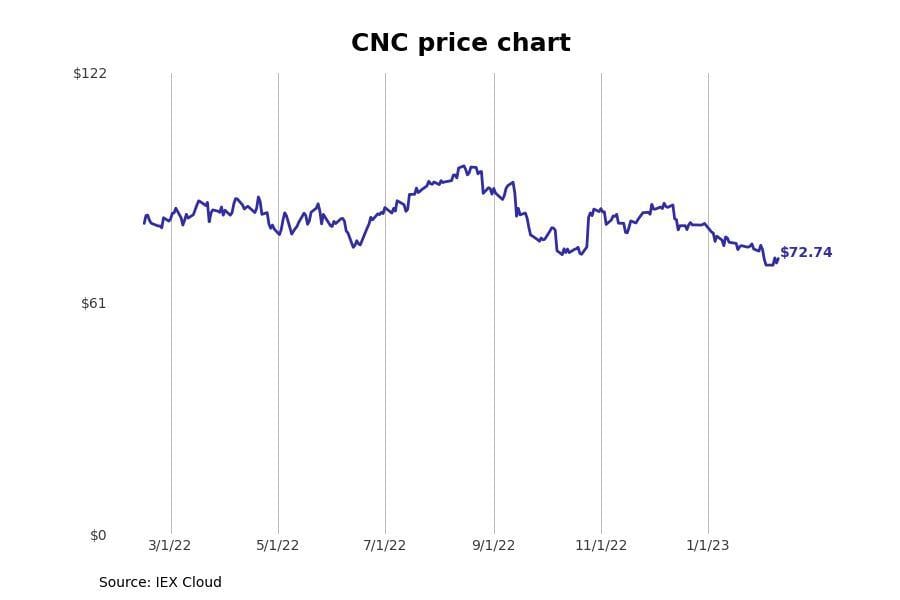 Stacker
#4. Centene Corp. (CNC)
– Last week price change: +2.4% (+$1.73)
– Market cap: $40.5 billion
– Headquarters: St Louis
– Sector: Managed Health Care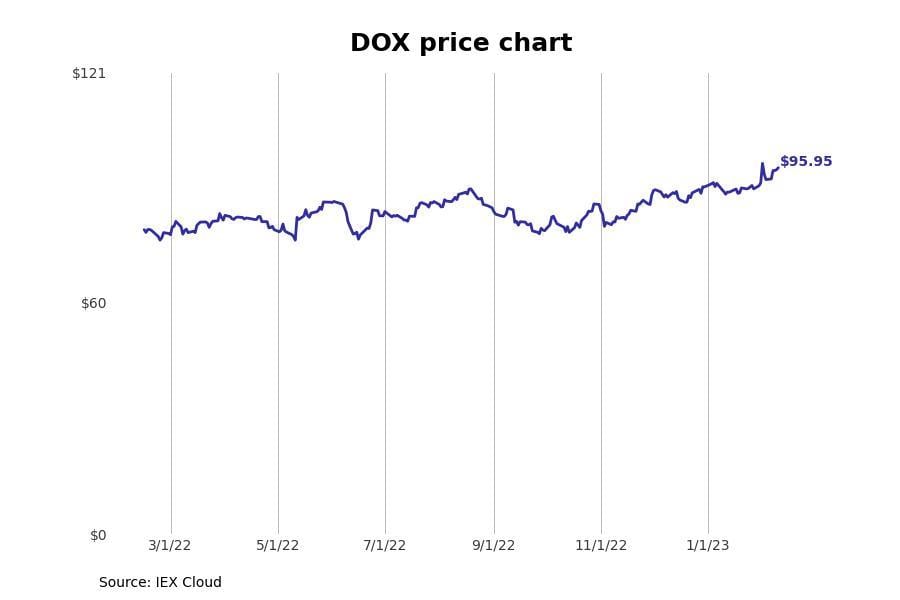 Stacker
#3. Amdocs Ltd. (DOX)
– Last week price change: +3.4% (+$3.13)
– Market cap: $11.5 billion
– Headquarters: Chesterfield
– Sector: IT Consulting & Other Services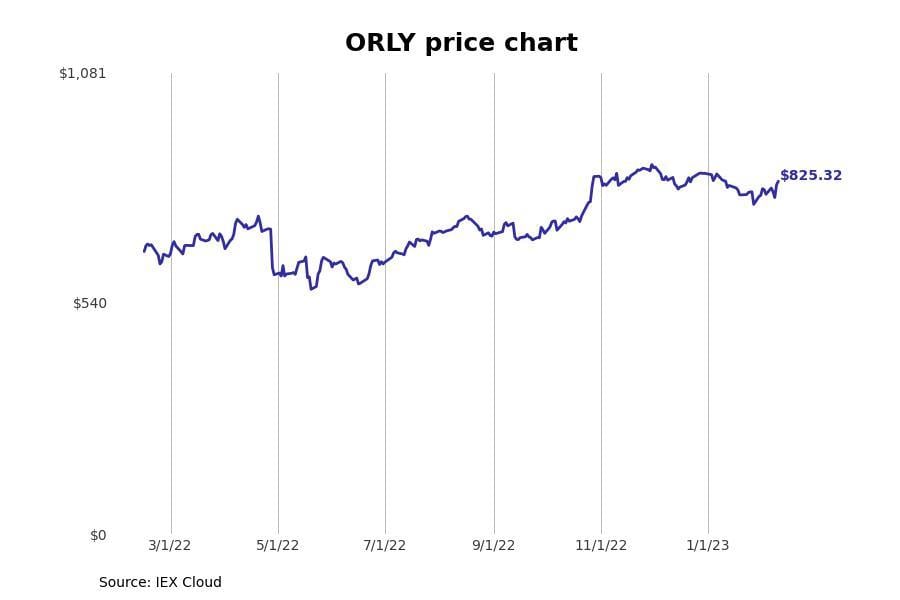 Stacker
#2. O'Reilly Automotive (ORLY)
– Last week price change: +3.8% (+$30.48)
– Market cap: $51.1 billion
– Headquarters: Springfield
– Sector: Automotive Retail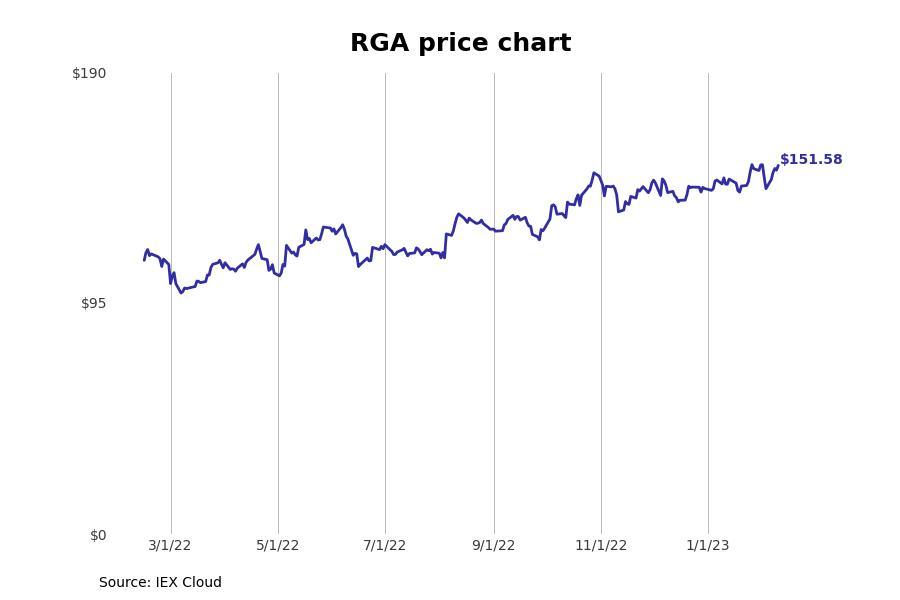 Stacker
#1. Reinsurance Group of America (RGA)
– Last week price change: +6.7% (+$9.55)
– Market cap: $10.0 billion
– Headquarters: Chesterfield
– Sector: Reinsurance