Airbus opens Wing Technology Development Centre in Uk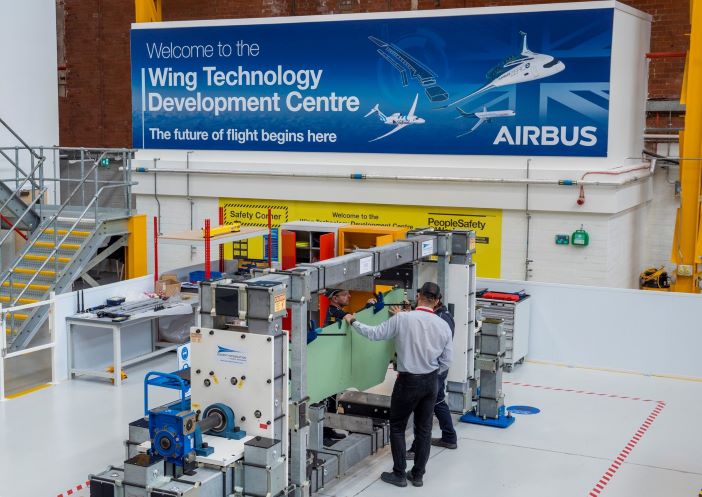 Airbus has opened a R&D center at its site in Filton, United kingdom to develop and examination wing demonstrators for long term aircraft.
The Wing Engineering Enhancement Centre (WTDC) will purpose to make wings lengthier, leaner and lighter to boost gas efficiency and minimize CO2 emissions from plane. Engineers at the WTDC will get the job done on the Wing of Tomorrow (WoT) software, which is exploring new producing and assembly systems for wings.
A few 17m (56ft) complete-scale wing demonstrators are currently being made for the WoT method. These are: a wing to exam the structural abilities of new layouts and supplies and to validate examination a fully-equipped demonstrator to take a look at set up systems and new ways to equipping the following generation of wings with units, and a run@amount demonstrator, which will check industrial capability and automation systems to assess how to construct wings at the scale and speed demanded by the corporation. 
Sue Partridge, head of Airbus' Filton web site and WoT software mentioned, "The Wing Technological know-how Improvement Centre will enable us to floor our study in practicality. A important aspect of how we supply technological innovation for upcoming generation aircraft wings is by, our greatest study and technology method led by the staff in the British isles.
"Last week, we attained a important milestone in the plan when our next wing demonstrator was completed by the staff in Broughton, Wales and shipped to the WTDC. Listed here it will be organized for structural screening in our Aerospace Built-in Research and Technological innovation Centre.
"It's about preparing our people, technologies, industrial method, source chain and digital and physical abilities for subsequent-technology aircraft. We're leveraging business companions and the really most effective digital applications and automation to detect potential technology bottlenecks that may perhaps slow us down in the future. The foundations we lay now will aid us create far better and faster when the time will come."
The WTDC adds to Airbus' existing research and technologies footprint in the British isles, which includes the Innovative Manufacturing Investigation Centre (AMRC) in Broughton, Wales and equally the ZEROe Advancement Centre and Aerospace Integrated Analysis & Take a look at Centre (AIRTeC) at its Filton site.
Given that 2014, Airbus has been awarded £117 million (US$149 milion) of British isles Government funding by means of the Aerospace Engineering Institute for Wing of Tomorrow-related exploration.